Sectors: Consultancy, Strategy Consultancy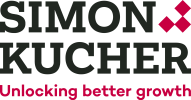 Who are we?
Simon-Kucher is a global consultancy  with over 2,000 employees in 30 countries focused on unlocking better growth that drives measurable revenue and profit growth for our clients. 
With 37 years of experience in monetization topics of all kinds – we are regarded as the world's leading pricing and growth specialist.  
Our sole focus is on unlocking better growth for our clients, increasing their long-term sales, value, and profit. We achieve this by optimizing every lever of their commercial strategy – product, price, innovation, marketing, and sales. Enabled by deep science and digital capabilities, our projects increase our clients' profitability by an average of 100 to 500 basis points. 
Work for us
Consultants are often highly motivated and ambitious individuals, and our motto, "Grow faster. With us." acknowledges our commitment to helping you shape your career with us. Our promotions are based on individual performance, which is comprehensively reviewed approximately every six months. We don't have a standard timeline for promotions or an up-or-out philosophy, so you and your performance determine how quickly you move up. 
 
From day one, you'll be given a chance to assume a great deal of responsibility and freedom. "Grow faster. With us." means that we'll work to help you find a balance between tackling challenging projects and developing a solid foundation of tools and expertise. 
 
Many consultants join us having already expressed interest in a particular field or industry. If you aren't sure yet, that's okay too. We'll try to provide opportunities to work within different areas of our business to help you find the right fit. Our hope is that you feel comfortable with your career's trajectory.
What are we going to do at the Business Orientation Days?
During the Business Orientation Days, we will host a case workshop and participate in the dinner. During the case workshop, you will be introduced to Simon-Kucher and get to know some of our consultants. You will hear everything about what it is like to work as a consultant for Simon-Kucher and together with other students you will work on a case that represents the type of projects of Simon-Kucher. We will end with some information about career opportunities and the application process and there is plenty of room to ask all of your questions. The dinner is a perfect opportunity to get to know our consultants in a more informal way, and ask everything you want to know about them. We are looking forward to meet you during one of the events!