Sectors: Econometrics, Trading, Oil, Gas & Energy, Asset & Risk Management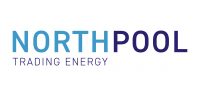 Who are we?
Northpool is a commodity trading company founded in 2013. Northpool's main focus lies with trading energy and weather-related commodities and is currently active on the short-term power and gas markets. Being a startup, Northpool is always looking for new opportunities and innovative ideas. Northpool has a strong knowledge on fundamental drivers in the energy market. This, in combination with highly efficient trading strategies, Northpool is able to see and seize opportunities. 
Northpool consists a small team of traders and analysts. They intensively work together, using models and experience to operate on the market. Northpool has a young team, its professionals are eager to develop and grow. Our office is in the centre of Leiden.