Sectors: Consultancy, Financial Services, Strategy Consultancy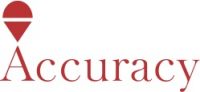 Who are we?
Accuracy is the sole totally independent international player in its field of expertise providing bespoke financial and strategic consultancy services. We deliver our in-depth knowledge and expertise to our clients to help them face different situations: transactions & investments, business performance, corporate strategy & finance and disputes & crises.
When we founded our firm in November 2004, our goal was to create a different – innovative, independent, flexible – firm; a unique advisory firm model. Accuracy has rapidly expanded to include international teams across its offices in Europe, North America, Asia, the Middle East and Africa and leads engagements for prestigious clients all over the world with offices in 13 countries and more than 450 employees (and growing). Recently we opened a new office in Toronto, Canada.
Accuracy is active in The Netherlands since 2007, mainly specialised in transactions & investments and strategy. Our team is recognised by prestigious clients for delivering excellence and high value added advice, both in the Dutch market and internationally. At Schiphol, we are currently with a team of 30 consultants.
Work for us
How does working at Accuracy contribute to your development?
In 2020, Accuracy Netherlands was awarded a top 10 position in the best small workplaces 2020 by Great Place to Work, and employees score highest on mutual connection and experiencing fun and fulfilment from work. Our unique company culture is one which views employee satisfaction and fulfilment as the end result to all our employee actions and initiatives:
Our one firm policy and variety of assignments allow you to work on projects across the world. We have an international planning, in which teams from different offices cooperate and combine their skills in the most effective and efficient way in order to consistently achieve top results. Additionally, throughout each year various seminars are organised to strengthen the international bond as well as to enrich our knowledge through joint training sessions.
The entrepreneurial spirit is strong at

Accuracy

; as a consultant you will work closely with entrepreneurs and management. Additionally, we provide you with the opportunity to take part in externships or sabbaticals where you can broaden your skillset and experience by for example working at a private equity office, M&A boutique or corporate.
The

Accuracy

School for new joiners occurs once a year at the beginning of September. It brings together over 50 newcomers from all

Accuracy

offices. The first week of the school takes place in Paris and the second in one of the other countries were we are present. The

Accuracy

School serves not only to ensure that all new joiners are operational on their first day in the office, but also to introduce our unique culture of sharing and teamwork.
What are we looking for in new colleagues?|
At Accuracy, we offer you the possibility to do an internship or start working full time as an analyst, during or after your studies. Thanks to the size of the team you will be given big responsibilities from day one, proving to be a vital part of the team. You can apply throughout the year to start your new adventure!
The work culture at Accuracy Netherlands is described as a fast-paced stimulating environment, where we also like to have a good time by having weekly drinks and monthly fun events. We don't just want someone with strong analytical skills, we also want team players who look for enjoyment in their work and that fit our company culture. We believe that building an exceptional team is critical to our success as a company. What we expect of you:
Affinity with finance and strategy with strong analytical skills

You prefer to work in team settings but are able to work autonomously

Self-reflective and eager to learn and develop

A problem solver that is both creative and has strong structuring skills

Able to work under pressure, adapting and responding well to changing situations
What can you expect from us?
Challenging and large variety of projects (on average 1 month duration) within a passionate work environment

Biweekly group training and a personalised development program with coaching

Flat hierarchies with short decision-making processes

Weekly drinks and fun events organised by colleagues

Yearly seminars with

Accuracy

worldwide

Competitive salary and benefits combined with outstanding career development opportunities
What are we going to do at the Business Orientation Days?
Workshops – interested in getting to know Accuracy? During the BODs, we will host an interactive workshop in which we will present Accuracy and let you experience the main elements of our work. You and your team will be asked to solve multiple cases in which you will gain insight on how you can deepen your qualities and skills that are key to consulting. From years' experience, the workshop is the ultimate chance to get to know Accuracy and understand the work we do. In addition, it is a good opportunity to meet our consultants and show-off your skills. We are looking forward to meeting you!
Individual meetings – clearly interested in Accuracy? During the BODs we will organize individual meetings with one or two of our consultants, in which you can ask all your questions first-hand. This is the perfect opportunity to get to know us and find out if working at Accuracy might be something for you! 
Meeting us – could not make it to one of our events? No problem! We understand you might not be able to join the workshops or individual meetings. Still interested in getting to know Accuracy? Come and meet us for drinks or lunch before and/or after these events on our designated day(s) during the BODs!