Sectors: Financial Services, Digital Technology, Asset & Risk Management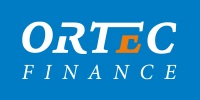 Who are we?
Ortec Finance is the leading provider of technology and solutions for risk and return management. It is our purpose to enable people to manage the complexity of investment decisions. We do this through delivering leading technologies and solutions for investment decision-making to financial institutions around the world. Our strength lies in an effective combination of advanced models, innovative technology and in-depth market knowledge. This combination of skills and expertise supports investment professionals in achieving a better risk-return ratio and thus better results. 
Headquartered in Rotterdam, Ortec Finance also has offices in Amsterdam, London, Toronto, Hong Kong and in Zurich. 
•

20+ countries represented

•

500+ customers

•

96% retention rate

•

3 trillion euro total assets managed by our clients

 
More information is available at www.ortecfinance.com  
Work for us
Working at Ortec Finance means working somewhere else. It means working in a world where colleagues meet, gather knowledge and where likeminded peers are always willing to help each other. Where the organizational culture is friendly, flat and non-political.  
Working at Ortec Finance also means working in a continuously innovating world where science, academics and mathematics dominate, since models are key in helping Ortec Finance' clients with complex financial decisions. Because that's what we love: giving our clients the best advice possible. Where the daily job is very in-dept, based on evidence and relevant for society. It means a job that matters. Where the learning curve is steep; we learn something new every single day. And we need to, because continuously innovation is key. Especially in a fin tech world. We don't necessarily follow all conventions. Because yes, we are a bit rebellious too. 
You could start a graduate internship with us where the exact scope of the internship will be discussed before the start. We are flexible when it comes to the exact scope and topic.  
In addition, we will provide: 
Required development tools

 

Office-space in Rotterdam or Amsterdam

 

Guidance from Ortec Finance Colleagues

 
We have continues possibilities for junior roles within our organization. We build long relationships so it is our aim to offer an intern a contract within Ortec Finance after completing their Internship. 
What are we going to do at the Business Orientation Days?
Making decisions while facing uncertainty is a challenging task. However, this is almost daily reality for financial institutions such as banks, insurance companies and pension funds. They have to decide on how to allocate the available capital to different asset classes. At Ortec Finance we develop models and software which enables boards to make these complex financial decisions. Providing a good estimate of the uncertainty of the different asset classes through stochastic economic scenarios is an important part of this. With the advice of Ortec Finance the board then makes the trade-off between the expected return and risk of the various asset classes. 
During this case you will take on the role of a consultant hired by the board of a pension fund to advise on the investment strategy. In order to give a good advice you will learn how the balance sheet of the pension fund works and which consequences the different strategic decisions have for the various stakeholders, including pensioners, employers and employees. Which considerations have to be made in order to achieve a good decision?