Sectors: Consultancy, Financial Services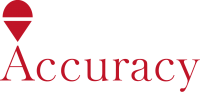 Who are we?
Accuracy is a wholly independent international consulting firm providing advice to company management and shareholders for their strategic or critical decisions, notably in transactions, disputes and crises. Accuracy's strength is to connect strategy, facts and figures. 
Our teams are international and multicultural, combining various skills to provide bespoke services to our clients. Accuracy is present in 14 countries in Europe, North America, Asia, Middle East and Africa and leads engagements all over the world. 
Work for us
At Accuracy, we pride ourselves on the quality of our consultants, and from the get-go, we only look for the best. Working in a rigorous and demanding environment, certain qualities and skills are expected of you. These include: 
Strong analytical skills – each of our projects involves dealing with a significant amount of data of varying degrees of quality. It is important to be able to manage the data, make sense of it and transmit conclusions clearly and concisely. 
Great interpersonal skills – being with the client or your fellow team members, building positive human relationships is fundamental to life at Accuracy. In the office, there is a strong sense of community and team spirit reigns supreme; with the client, good relationships make our job easier and help cement Accuracy's position as our clients' first port of call. 
A learning mind-set – an inquisitive mind, a desire to grow your skill set and an open approach to learning will help you go far at Accuracy. This goes hand-in-hand with our team spirit: Accuracians are always there to help each other grow.