Sectors: Financial Services, Pensions & Insurance, Asset & Risk Management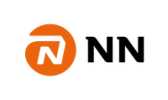 Who are we?
NN Group is an international financial services company, active in 11 countries, with a strong presence in a number of European countries and Japan. With all its employees, the Group provides retirement services, pensions, insurance and banking to approximately 18 million customers. NN Group's main branda are Nationale-Nederlanden, ABN AMRO Insurance, OHRA, Movir, AZL, BeFrank, Zicht and Woonnu.
At NN, our purpose is to help people care for what matters most to them. We put our resources, expertise, and networks to use for the well-being of our customers, the advancement of our communities, the preservation of our planet, and for the promotion of a stable, inclusive, and sustainable economy.
Work for us
We believe that differences are what make us better and that by bringing a set of unique talents and perspectives to the table, you contribute to what really matters.
For students and graduates, we have the following opportunities:
Internships
An internship is the perfect way to discover what's really important for you in your future career and where you want to develop yourself. Are you looking for a challenging internship in a multifaceted organisation where people are the most important part? At NN, you'll have the opportunity to be a full-fledged member of the team. See our website for more information: Internship at NN (nn-careers.com)
Traineeship
If you are a talented graduate and looking for a place to develop and challenge yourself, the two-year traineeship programme at NN Group is the perfect start of your career. The programme offers roles in one of the following areas: General Management and Finance & Risk, with multiple rotations, an extensive personal development programme and the possibility work in one of the 11 offices around the world. Rotations within the Finance & Risk track could be in the field of Risk Management, Pricing, Data Analysis, ALM, Reporting, Business Intelligence etc. See our website for more information: NN Traineeship (nn-careers.com)
What are we going to do at the Business Orientation Days?
During the BOD, we are very much looking forward to getting to know each other better during the lunch! Who are you, what are your interests and what are you looking for in your professional career? We are excited to be able part of the first steps in your professional life. Also don't hesitate to ask us any question you might have about working at NN or in the insurance industry. We will be happy to tell you everything about this! Hope to see you there!