Sector: Financial Services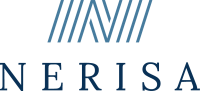 Who are we?
We are a disciplined and discrete long-term oriented value investor, driven by family values and culture. 30+ year track record in public and private equity markets, aimed at generating above-average returns across the capital structure in listed European and American companies. 
We prefer to own (pieces of) businesses producing (steadily growing) cash flows, good Return on Invested Capital at underappreciated valuations. In finding them, we adhere to having a strong culture of idea meritocracy supported by a team of creative, ambitious, intellectually driven finance professionals . 
We are pro-actively engaging with the Executive/Non-Executive Boards via Analyst meetings, AGM/EGMs, and private meetings with the objective of improving business fundamentals, corporate governance and capital allocation to drive shareholder returns. 
Our organizational structure (family office) with offices in Luxembourg and Rotterdam allows us to be very disciplined. Yet, we have the capacity and entrepreneurial mindset to be opportunistic and ability to make quick decisions in Special Situations vs. long-term investing. 
Work for us
You generally get in at between 8am and 8.30am. On Monday mornings (9am) we sit down with the whole team and debate ideas; white spots in the research and make plans for the week. There is much room to put new ideas to the table. 
During the week you are executing creating financial models, investment reports and questioning industry experts and C-level executives. You attend all meetings and are expected to contribute. This includes Investment Committee meetings and/or meetings with Boards of companies. 
In supporting your personal growth, we strive for a good balance between working individually on projects and working in teams. Typically, you leave office around 7pm because we realize you have a life outside of work. 
What are we going to do at the Business Orientation Days?
NL
Company Lunch
12:30 – 14:00 | Mauritszaal
NL
Individual Meeting
14:15 – 17:45 | Regentenkamer