Sectors: Trading, Data Analytics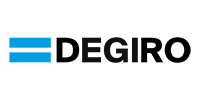 Who are we?
In 2013, DEGIRO launched its online brokerage services in The Netherlands. Since then, we have expanded across 18 European countries enabling retail investors to benefit from a highly competitive commission structure. We provide an award-winning online platform for all types of investors and offer our customers the opportunity to invest globally at unprecedented low rates. Our goal is to add value by developing affordable, custom-made financial services for all investors. That is why we teamed up with flatex bank. Together, we form one of the biggest pan-European brokers. 
Work for us
"At DEGIRO, you get the opportunity to find your specialism and know which direction you want to take. You can grow in many ways within the role and the company". 
Tjebbe Schot, Junior Risk Manager (former Junior Trading Assistant) 
We are proud of our product, but our people are what makes us great. You will have the opportunity to start your career at a young and fast-growing company. 
You will join a team of passionate and motivated colleagues who share the same interest in Finance. The teams are very flexible and can support you with what you need. We also offer training and paid certifications such as CFA and FRM. 
Current positions: 
Junior Trading Assistant NL

 

Junior Risk Manager

 
Follow us on Instagram to see more about what it is like to be part of DEGIRO! 
If you have any questions, feel free to reach us at recruitment@degiro.nl. 
What are we going to do at the Business Orientation Days?
What happens when the markets go down and our margin customers are at risk? 
Join us in October 5 for a workshop on how to liquidate accounts and get to know what goes on behind the scenes of a Fintech company.