Sectors: Consultancy, Data Science & Business Analytics, Healthcare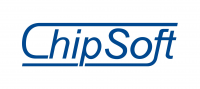 Who are we?
Zorgprofessionals ondersteunen met de beste zorg-ICT. Dat is wat wij bij ChipSoft doen. Onze software zorgt ervoor dat iedereen in de zorg zich volledig kan richten op zijn belangrijkste taak.
Work for us
Chipsoft geeft elk talent de ruimte om zichzelf via cursussen en opleidingen door te ontwikkelen. En om eigen ideeën uit te werken. Die vrijheid geldt óók voor activiteiten met collega's. Heb je een leuk idee voor een teamuitje of een evenement? Kom maar op! 
What are we going to do at the Business Orientation Days?
Tijdens de Business Orientation Days organiseert ChipSoft een baristaworkshop op dinsdag 5 oktober 2021 om 10.45 uur. Ben jij geïnteresseerd in de mogelijkheden bij ChipSoft? Meld je dan aan voor onze baristaworkshop!