Sector: Strategy Consultancy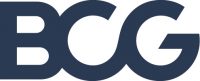 Who are we?
Boston Consulting Group (BCG) is a global consulting firm that partners with business leaders to tackle their most important challenges and identify their greatest opportunities. 
BCG's success depends on a spirit of deep collaboration between a global community of diverse individuals; people who are determined to improve the world, and each other. 
It is this diversity that enables us to make a positive, meaningful difference for our partners on a daily basis. To help us continue to succeed in our mission we are looking for top performers from a variety of academic disciplines to join our global team. 
Work for us
We are on the lookout for the top talent from any academic discipline to join our inspirational team. Whether you are currently pursuing an undergraduate degree, master's degree, MBA or PhD we want to hear from you. We also welcome those who have already graduated and are currently working. In all cases, your starting position will depend on your education and experience. BCG internships are also available throughout the year. 
What are we going to do at the Business Orientation Days?
We are attending the Business Orientation Days to give you plenty of information about BCG and ofcourse, to get to know you!   
We will give a presentation to give you a good impression of BCG.

 

We will give a Strengths-Based Development training. This is an inclusive, interactive session designed to identify your strengths and discover how you can use them in the best way possible.

 

We will have dinner with you and some BCG-ers, to get to know each other better in an informal, friendly environment.