Sectors: Consultancy, Strategy Consultancy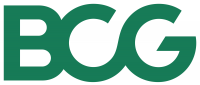 Who are we?
Boston Consulting Group partners with leaders in business and society to tackle their most important challenges and capture their greatest opportunities. BCG was the pioneer in business strategy when it was founded in 1963.
To succeed, organizations must blend digital and human capabilities. Our diverse, global teams bring deep industry and functional expertise and a range of perspectives to spark change.
Work for us
We are looking for candidates with strong analytical skills, capable of structured and logical reasoning. People that inspire and show leadership. People with a great deal of energy, humor and a great personality. If you are interested in joining our organization, working methods and culture, check out our website at www.bcg.nl.
What are we going to do at the Beroependagen?
In deze case zal jij de CEO van een grote speler in de FMCG markt adviseren. De klant is Sodaco, een Nederlandse producent van frisdrank. In teams – en met behulp van onze consultants – ga je je verdiepen in de FMCG markt en kijken hoe de klant op een strategische wijze de promotie van cola kan optimaliseren in de komende zes maanden.