Sectors: Banking, Financial Services, Trading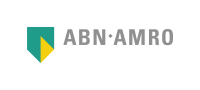 Who are we?
For corporate clients, ABN AMRO consists of ABN AMRO Clearing and the Corporate Bank. ABN AMRO Clearing consistently ranks amongst the top 3 clearing firms on most relevant derivatives exchanges globally. With ten offices globally, we are able to service clients on 160+ exchanges, MTFs and FX liquidity centres, processing over 20 million trades daily. Furthermore, the Corporate Banking division of ABN AMRO serves larges corporates and institutions and is subdivided into three departments: Markets, supporting clients with the purchase and sale of (complex) financial products – like stocks, bonds, fixed-income, currency and structured products; Financing Solutions, advising clients on their capital structure and structuring complex debt financings for them; and Corporate Finance, advising clients on Mergers and Acquisitions (M&A), public offers, valuations and equity-linked products. 
Work for us
Do you want to be part of an international company, a global leader? Work for a business that plays a vital role in financial markets around the world and advises clients on complex M&A and financing transactions in an dynamic and fast-paced environment. Do you want to work with the newest technologies, exciting products and the best sector and product experts? Furthermore, you'll be at the core of either the ABN AMRO clearing or the Corporate bank and help our clients stay ahead of future trends while working on front page transactions or executing the best trades. 
What will you get from us
At ABN AMRO we attach great value to the development of our trainees. In the ABN AMRO Clearing Global Talent Programme we provide development and training programs, on for instance development and/or architecture. And every employee has his or hers learning budget to map out their personal path of growth. The Corporate Banking Talent Programme is a two-year programme that will kickstart your career by a 5-week Nyenrode training after which you will rotate in various teams and abroad in the field of Markets, Financing Solutions or Corporate Finance. Lastly, ABN AMRO provides a lot of social events which will enable you to quickly build an (international) network of graduations and professionals throughout the bank. 
What are we going to do at the Business Orientation Days?
Do you want to learn which part of the bank is best suitable for you and which job and internship positions we offer? Then join us at the company presentation, at our stand during the lunch or drinks or at the dinner during the Business Orientation Days